July 20 2023
"At Jones Radiology, we are committed to being South Australia's preferred destination for specialised imaging – our patients and referrers know that each time they make the decision to have their imaging done with us, they will be getting the clearest picture." Prof. Susan O'Neill.
Image credit: National Imaging Facility
Today we officially launched the first MAGNETOM Cima.X MRI Machine in Australia at our SAHMRI clinic. We were thrilled to have the Hon. Dr Susan Close, Deputy Premier of South Australia join us for the unveiling of this world-class technology.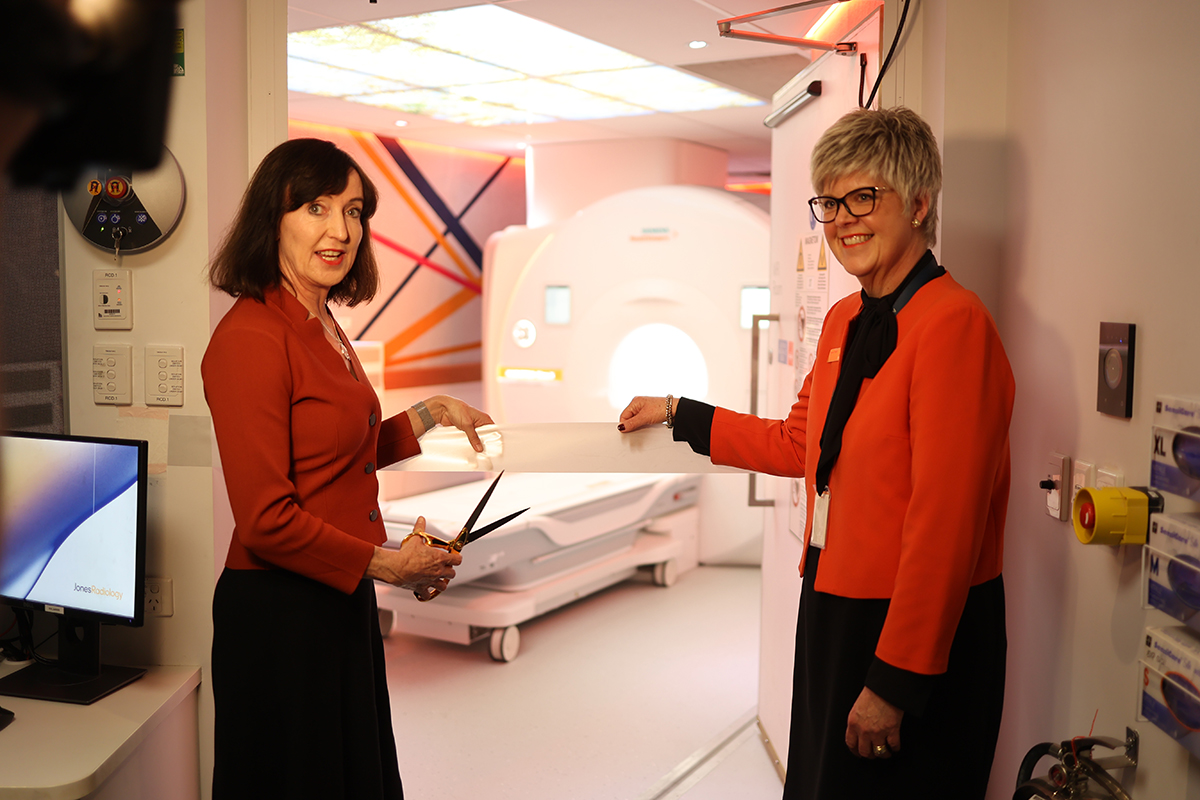 Image credit: National Imaging Facility
The machine, developed by Siemens Healthineers, is the latest evolution in high-end 3T MRI technology. Located within the SAHMRI Clinical Research Imaging Centre, we are extremely proud to host the second Cima.X machine in the world.
At Jones Radiology, we are extremely humbled to be chosen for this monumental part of medical imaging history. This system will provide a window into the microstructure of the human body in a way not previously possible in a clinical system, whilst also reducing the time required to capture these images.
Dr Andrew Dwyer, Partner Radiologist with Jones Radiology, and the Head of Imaging at SAHMRI says that the Cima.X has the potential to revolutionise MRI for both clinical and research purposes.
"The clinical benefits of this technology will be initially realised for degenerative brain diseases, traumatic brain injury, and supporting precision treatment of brain tumours,"
This is the second milestone showcasing the commitment between Jones Radiology, Siemens and SAHMRI to providing a new service that will grant unlimited research opportunities which will transform patient care and service.
See the incredible machine below!