Our senior leadership team and partner doctors provide the leadership of the practice.
Direction and decision making aligns with our three strategic priorities:
Deliver the best possible patient experience
Engage and empower the best doctors and staff
Strengthen and redefine relationships with all referrers and hospitals
Prof Susan O'Neill, Chief Executive Officer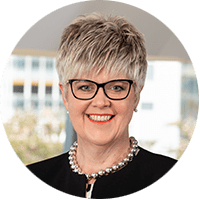 Professor Susan O'Neill commenced in October 2021 and is a highly performing health executive who has held CEO/Executive roles for more than two decades and driven change across public and private hospital and health services in South Australia, Victoria, and NSW.
Susan's success has been achieved through her transition from a cancer nursing clinician to a health executive as well as her ability to excel at both strategy and execution that is underpinned by her career long focus on developing people and embedding continuous improvement into health care.
Susan is a Professor at the School of Medicine and Public Health at Flinders University, a Wharton fellow and holds an Executive MBA and Master of Nursing Science. Sue sits on the board of Lean Enterprise Australia and is a graduate of the Australian Institute of Company Directors.
Sarah Woon, Chief Operating Officer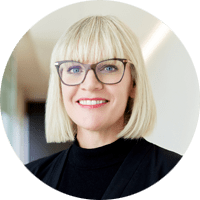 Sarah has extensive Executive experience spanning roles in healthcare, hospital, and community settings in South Australia.
Field experience traverses operations as well as strategy, clinical and corporate governance, and additionally Allied Health. Credentials include a post graduate qualification in Health Service Management (Graduate Certificate), Project Management (Diploma) and an MBA. Sarah is additionally a graduate of the Australian Institute of Company Directors.
Sarah's background as a clinician and Speech Pathologist working with adults with head and neck cancer and neurological conditions compliment her practical skills as a change agent, leader, and communicator. Sarah's particular strengths enable her to deploy effective strategy to all levels of the organisation through building the internal alignment of people, systems, and tools.
Mark Evans, Chief Financial Officer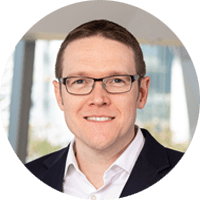 Mark is an accomplished CFO with over two decades experience practising strategic, commercial and business acumen. Mark commenced at Jones Radiology in November 2020 having previously served a leading global law firm in a range of finance leadership roles from offices in London and Sydney.
Credentials include a Member of the Institute of Chartered Accountants Australia and New Zealand (ICAANZ), Bachelor of Commerce (Accounting) and Bachelor of Laws (LLB).
Mark is passionate about applying commercial and problem solving skills, with collaboration across multi-disciplinary teams, to enable delivery of outstanding patient services to local communities in SA and NT.
Chris Wood, General Manager - People & Culture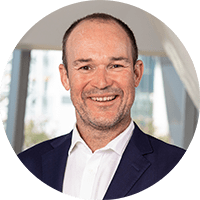 Chris brings executive people and culture leadership from a broad range of business. MBA qualified, offering experience gained in breadth of industry and cultures across Australia, Europe and North America. Chris has demonstrated the ability to create and lead people focussed approaches across diverse roles and industry over 20 years of professional practice.
Chris is the Past President of the Australian Human Resources Institute for SA and sat on the National Council of State Presidents, currently Director at Netball SA and Chair of Marryatville Primary School Governing Council. Chris is a graduate of the Australian Institute of Company Directors in 2016.
His focus is to bring contemporary human resources practice to all organisations, specifically valuing people's diversity of skills, knowledge and behaviours and whole of life balance.
Dominic Mensforth, Clinical Manager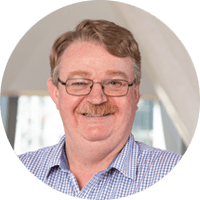 Dom has been with Jones Radiology for over 20 years with an extensive background in medical imaging as a Nuclear Medicine Technologist. Over this time, he has developed a passion for quality and safety in the healthcare environment and for patient-centred care, which he applies to his current role as Clinical Manager.
Whilst working as a Nuclear Medicine Technologist, Dom has overseen the growth of nuclear medicine services within Jones Radiology including the establishment of new departments, and the introduction of PET and theranostic services.
Dom has held governance positions with the Aust and NZ Society of Nuclear Medicine at both state and federal levels and has convened their Annual Scientific Meeting.
Chris Ogilvie, Chief Marketing Officer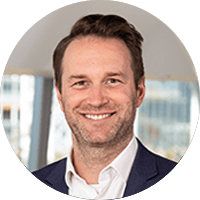 Commencing in April 2020, with responsibility for overseeing the Brand & Marketing, Referrer Management, Digital innovation and the Doctor Group portfolios, Chris Ogilvie brings a diverse executive background having delivered change and innovation across public and private sectors across local, national and global organisations.
Chris is an admitted Lawyer, holds an Executive MBA and a Balanced Scorecard Practitioner certification. Chris is active in furthering his professional development by reading broadly and has attended various national and international courses including an invite only Digital & Product Management for Executives intensive program alongside executives from Salesforce, Google, Apple, Facebook and others, held at the Berkeley campus of the University of California, USA.