Dr Mitchell Raeside –
Chair of the JHC Board & Jones Radiology Managing Partner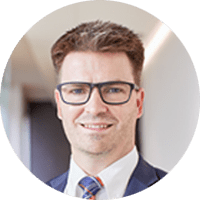 Dr Raeside graduated with a Bachelor of Science and a Bachelor of Medicine and Bachelor of Surgery with Honours (BMBS) in 2001 and 2007 respectively.
He went on to complete 12 months of surgical training prior to commencing the South Australian Radiology Training Program in 2010. In that same year, Dr Raeside was awarded the C.E. Eddy Prize for most outstanding candidate in the FRANZCR Part 1 examination series. He completed advanced MRI training in 2014.
In 2015, Dr Raeside was awarded a Fellowship of the Royal Australian and New Zealand college of Radiologists (FRANZCR) and commenced with Jones Radiology soon after. He worked at Memorial Sloan-Kettering Cancer Centre in New York City, USA for 12 months from 2015-16, where he completed fellowship training in oncologic imaging and body MRI.
Dr Raeside specialises in body imaging with a particular interest in Gastrointestinal, Hepatobiliary and Pelvic MRI and oncologic imaging. He also performs a wide variety of CT and US image-guided procedures. He holds consultant positions at the Royal Adelaide Hospital and Breastscreen SA.
Dr Raeside was appointed Managing Partner of Jones Radiology in April 2021.
Dr Tim Wells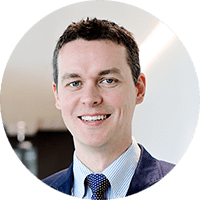 Dr Wells completed his medical degree at the University of Adelaide in 2005. He subsequently undertook radiology training at various hospitals throughout South Australia and the Northern Territory.
Dr Wells completed his fellowship in Body Imaging and Neuroradiology in 2013 at the Royal Adelaide Hospital and was admitted as a fellow of the Royal Australian and New Zealand College of Radiologists (FRANZCR).
Dr Wells has a strong interest in diagnostic cross-sectional imaging including CT, MRI and procedural work across a wide range of body systems and is accredited in coronary CT angiography.
Dr Wells is a member of the Abdominal Radiological Group Australia and New Zealand (ARGANZ).
Dr Wells joined Jones Radiology in 2013 and works at a variety of clinics, including St Andrew's and Calvary Adelaide Hospitals, SAHMRI and also as a consultant radiologist to the Royal Adelaide Hospital (RAH).
Clare Battellino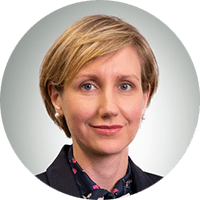 As well as being a Director of Jones Radiology, Ms Battellino is Chief Financial Officer and Executive Director of I-MED Radiology network, and Director of Annalise.ai, a joint venture between I-MED and healthcare technology company Harrison.ai.
Prior to joining I-MED Radiology Network, Ms Battellino was the Chief Financial Officer of Photon Group Limited, an ASX-listed marketing services group with businesses in Australia, the UK and the US. Previously Ms Battellino worked in the Investment Banking Group of Macquarie Group.
Rosina Hislop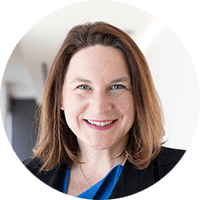 Ms Hislop is an experienced Chair and Board director, as well as a national facilitator with the Australian Institute of Company Directors (AICD).
She is an AICD Fellow and serves on the Boards of organisations across health, education and aged care.
A Chartered Accountant and former partner at Ernst & Young, Ms Hislop has an executive background leading global companies in corporate strategy, finance and business model innovation.
Ms Hislop is a strategic thinker who is passionate about using corporate governance to create enduring value for companies, their customers and society.
Mark Simpson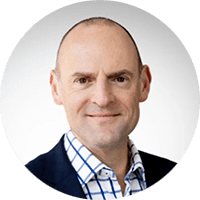 Mr Mark Simpson is an experienced executive who has held senior Operations and General Management roles within the I-MED Queensland and Regional business units. Prior to commencing in the newly established role of I-MED General Manager Government Relations and External Partnerships in July 2020, Mark was General Manager of I-MED's Regional Business unit from 2006 – 2020. Based in Melbourne, Mr Simpson leads I-MED's involvement with industry groups and State/Federal Government relations along a national oversight of Public and Private Hospital services and National Contracts.
Prior to joining I-MED, Mr Simpson had management roles across Public and Private sector Radiation Oncology services in Adelaide, South Australia.