November 5 2020
Jones Radiology are pleased to announce we have recently installed Digital 3D Mammography at Alice Springs Hospital clinic. This service will be automatically available to all patients who are referred for a Mammogram.
Mammography, or X-ray of the breasts, is an examination that assists in early detection of breast cancer even if you have not noticed a change in your breast or exhibited a symptom.
Digital 3D Mammography allows the radiologist to see your breast slice by slice, which can make it easier to detect breast lesions and diagnose cancer earlier, regardless of your breast density. There is only a minimal increase in radiation dose to obtain substantially more information. This is largely offset by the saving of additional workup views that previously often needed to be performed to establish the presence or absence of a real lesion using the older technology. This is a major improvement in the Breast Imaging available at Alice Springs and now provides a state-of-the-art Mammography service.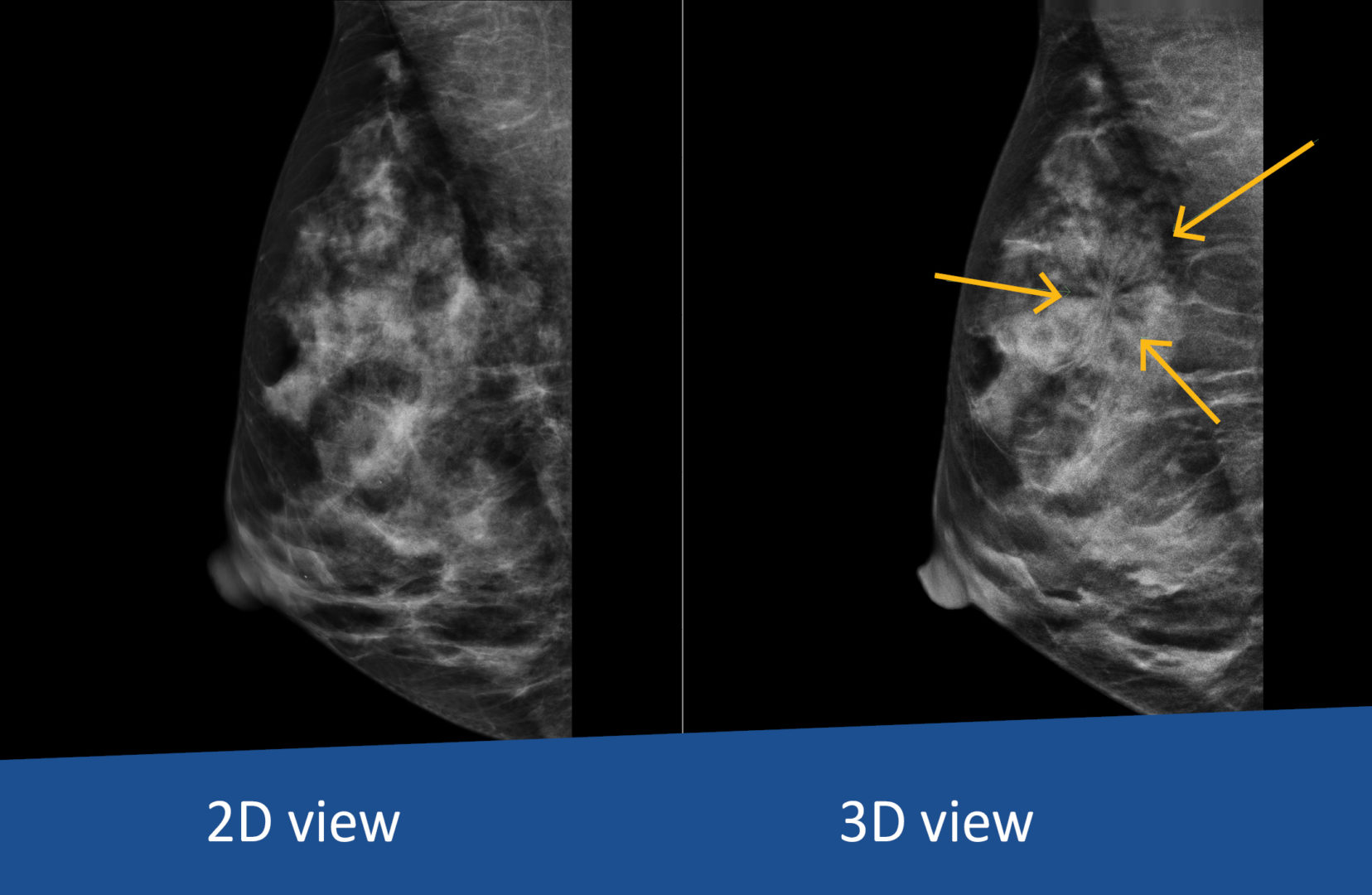 As part of this upgrade we will also be including Volpara Breast Density assessment on every mammogram. Volpara is computer software that takes a series of measurements from the mammogram and calculates the density of the breast. This gives an objective measurement of breast density which is then categorised as Birads A,B, C or D – where A is predominantly fatty and D is very dense breast tissue. This categorisation will be included in the report. In general, the denser the breast the lower the sensitivity of mammography (although this is improved by 3D mammography) and the higher the lifetime risk of breast cancer.
We invite all local practitioners to hear Dr Mary Moss, Breast Radiologist, discuss the advantages of 3D Mammography in Alice Springs on Tuesday December 1 2020. Register your attendance.
Learn more about the benefits of 3D Mammography or read about other Breast Imaging services offered at Jones Radiology.